Reconnect, Listen, and Heal Yourself
 You have done the work, you have forgiven yourself, forgiven others, went to therapy, seen the doctors, its time now to give your body a voice. Your body is your temple, and the pain, tension, and dis-eases are communication to get your attention, not your body working against you. Allow us help you learn how to reconnect with your body and listen to what it is trying to tell you through advanced massage therapy and energy work. Contact us for a 15min consultation and let's see if we are a good fit for you on your healing journey!
Disease is a compensation strategy by the body – Dr. Thomas Cowan
Chronic Pain, Injury Prevention, & Emotional Code
Tipping is included in all prices
$62 Emotion Code Session 30-45 minute session done by telephone or zoom to release trapped emotions that have been stored by the body over your lifetime, and possibly passed down through generations. Here is a brief description from the creator of the program, click here.
$107-$215 Thai Yoga With PNF– 60-120minute sessions
Experience a transformative stretching session that incorporates targeted resistance techniques to encourage muscle release, facilitating a deeper and longer-lasting sense of relaxation and recovery. This session is ideal for enhancing muscle endurance, optimizing post-workout recuperation, and promoting body alignment.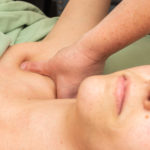 $107-$215 Advanced Massage Therapy– 60-120 minute sessions
Our massage sessions incorporate multiple techniques to help your body get into better alignment. This allows everything to start functioning better from your bones, muscles, nerves, to organs. Some techniques we utilize are, deep tissue, trigger point work, myofascial therapy, craniosacral therapy(mechanical & biodynamical), and proprioceptive neuromuscular facilitation.
$125 Aquatic Therapy-  60-120 minute sessions
Our aquatic therapy utilizes a combination o mechanical and biodynamical craniosacral therapy to allow your body to heal itself from all kind of issues, be it physical, emotional, spiritual, traumas, heartbreaks, injuries or surgeries.
Looking to buy a gift card for your loved one?
Forms of payment accepted
HSA Cards
Cash
All major credit cards
Apple Pay
Google Pay
Afterpay
Gift Certificate
Venmo
Cash App